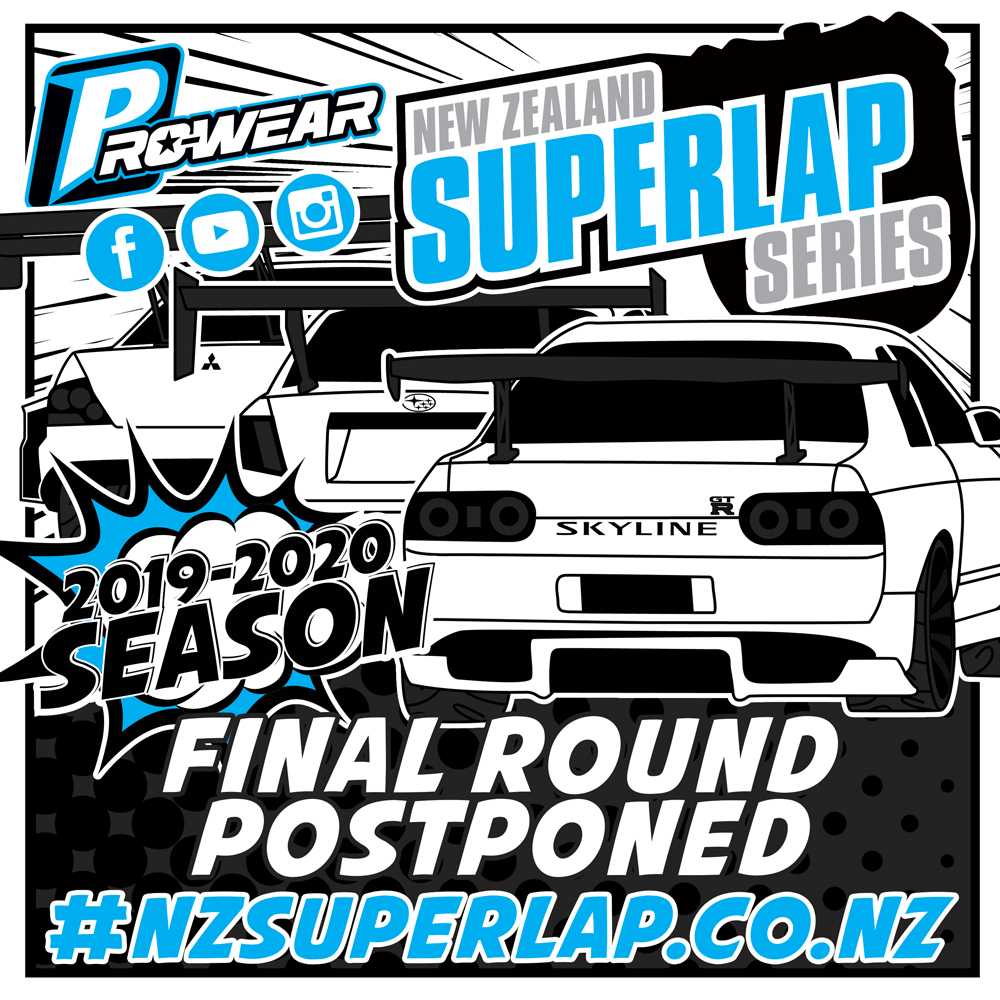 Final Round Postponed!
The final round of the
Prowear
NZ Superlap Series
which would have been held on the 28-29th March at Bruce Mclaren Motorsport Park in Taupo is postponed due to COVID-19.
We hope you all stay safe during this time and respect the level 4 lockdown currently in place. Could be a great time to go over the racecar and install those parts that have been sitting in your garage for months!
We will update you as soon as we know what is happening with our final round. Thank you for your patience.